New-Description
---

Greetings WHS Classmates !!
---
Event Location
Woodland High School (WHS) Classes of 1960-1969 are excited to announce the date and location for our 3rd 1960's Decade Class Reunion. Please save the date of Saturday, September 9, 2023 at Rotary Park in the Yolo County Fairgrounds for this event.
The Yolo County Fairgrounds are located just adjacent to East Street in Woodland, between East Gum Avenue and Gibson Road. The address is:
1250 East Gum Avenue, Woodland, CA 95776.
---
Event Details
The reunion is scheduled to start at 4:00 PM on Saturday afternoon at the Yolo County Fairgrounds, with a no-host "Happy Hour" reception at Rotarty Park. The registeration fee for the event is $50/person. In addition to soft drinks and water .... beer and wine will be available for purchase using a ticket system. The cost of drinks have been set at Water $1, Soft Drinks $2, Beer $4 and Wine $4.
Following the "Happy Hour" reception, a catered dinner will be served at 5:30 PM.
After dinner we will have a social time with background music and impromptu remarks. This will be a great time to catch up with all of those long lost friends. The dress code for the event is casual.
---
Catered Dinner
Dinner for the reunion will be served buffet style by Cracchiolo's Market and Catering. The entrees for the event are roasted chicken and beef tips with demi-glaze. There are four side dishes provided: green garden salad, fruit salad, mashed potatoes and roasted vegetables. Also included are dinner rolls, butter and bottled water.
The Decade Committee anticipates that you will enjoy the dinner and won't leave the reunion hungry.
---
Golf Match at Wild Wings Golf Course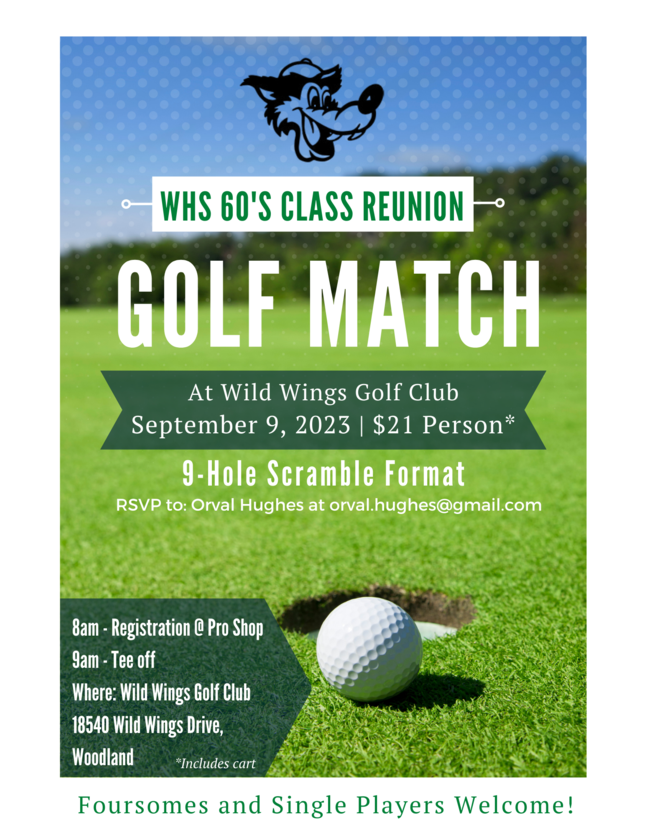 On Saturday morning, September 9, 2023 at 8:00 AM, a Golf Match is scheduled at Wild Wings Golf Course. The event is open to all, including foursomes or singles, and beginners are welcome too ! If you are interested in playing golf with the group please sign up for this activity when registering for the reunion.
Although there is no direct cost for signing up for this activity, a $21 fee associated with this event will be collected at Wild Wings Golf Course on the day of the event.
If have any questions or would like more information, please contact Orval Hughes at: orval.hughes@gmail.com
---
Presentation: Africa 2022, Heidelberg to Capetown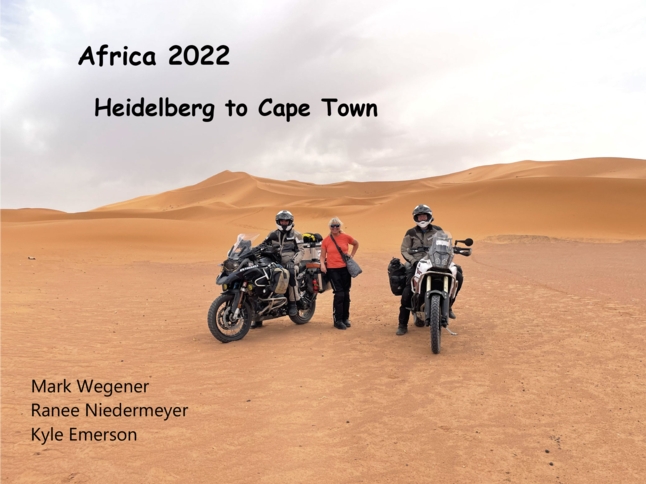 On Friday (September 8, 2023) a 1 1/2 hour presentation will be given about a recent Motorcycle Trek from Heidelberg, Germany to Cape Town, South Africa. The event will be held at Blue Note Brewery in downtown Woodland. The activity, which starts at 2:00 PM, will be presented by Mark Wegener (WHS Class of 1969) and will feature some epic stories about border crossings, the challenges of riding "2-up" along the west coast of Africa, having breakdowns and avoiding banditos. Kyle, Ranee and Mark have many interesting stories to tell and you will be amazed by the variey of situations that they found themselves in.
The event is free and open to the public with no reservations required. Just show up at 2 PM on Friday, purchase a beer or soft drink and join the group.
Blue Note Brewery is located on Dead Cat Alley right behind the Woodland Central Post Office on Court Street. The addresss is: 750 Dead Cat Alley, Woodland, CA 95695.
---
Sign-up and Payment
The cost of the reunion is $50/person and can be easily paid by either credit card or by check. The cost includes your entrance to the reunion and the catered dinner at Rotary Park. There are no other fees collected for the associated activities, although there is a small fee of $21/person to participate in the Golf Match at Wild Wings Golf Course on Saturday morning.
If you are paying by credit card, the online registration system will promot you for your credit card information. If you are paying by check, the online registration will ask you to send a check by US Mail to Michele Timko at the address listed below.
When registering, be sure to include your name and the names of the guests in your party that will be attending the reunion. When registering for the event, please indicate which one (or more) of your guests are Woodland Wolves. Also, let us know about any associated activities that you or your guests would like to participate in.
Checks can be made out to: "WHS 1960's Decade Reunion". Michele's contact postal address is shown below:
Michele Timko
17653 County Road 97
Woodland, Calif. 95695
Please be advised.. we are NOT able to provide Mobility Assistance."
---
Facebook
You can also follow us on Facebook. The link is:
https://www.facebook.com/groups/378369269385315/?ref=bookmarks
---
Looking forward to seeing you at the reunion !!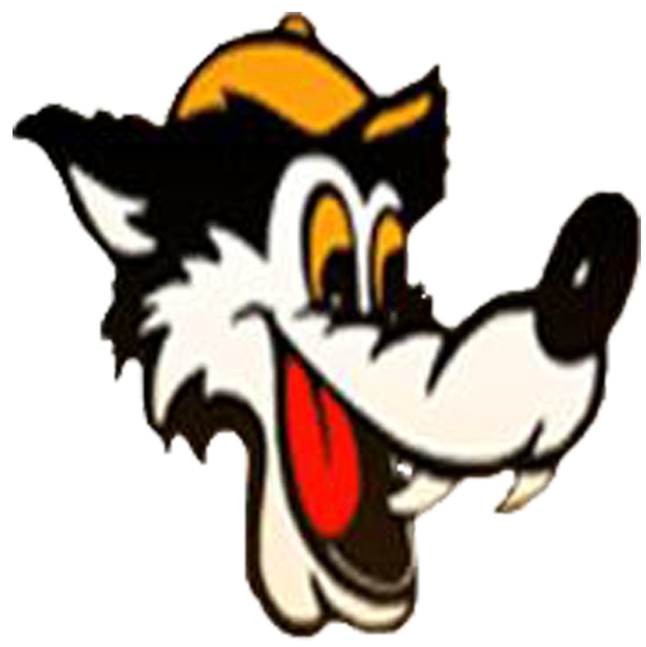 ---
Questions and / or Comments
Carl Franke: 530-662-7070 (Cell/Text)
cwfranke@gmail.com